Saxmundham Neighbourhood Plan
What is the Saxmundham Neighbourhood Plan?
A Neighbourhood Plan is a community-led framework to shape our town's development, regeneration and conservation. We can set out our shared 'vision' and planning policies for the future of Saxmundham, and influence where new homes, shops, offices, restaurants etc. should be built – and what facilities or infrastructure we need. Read more>
Latest News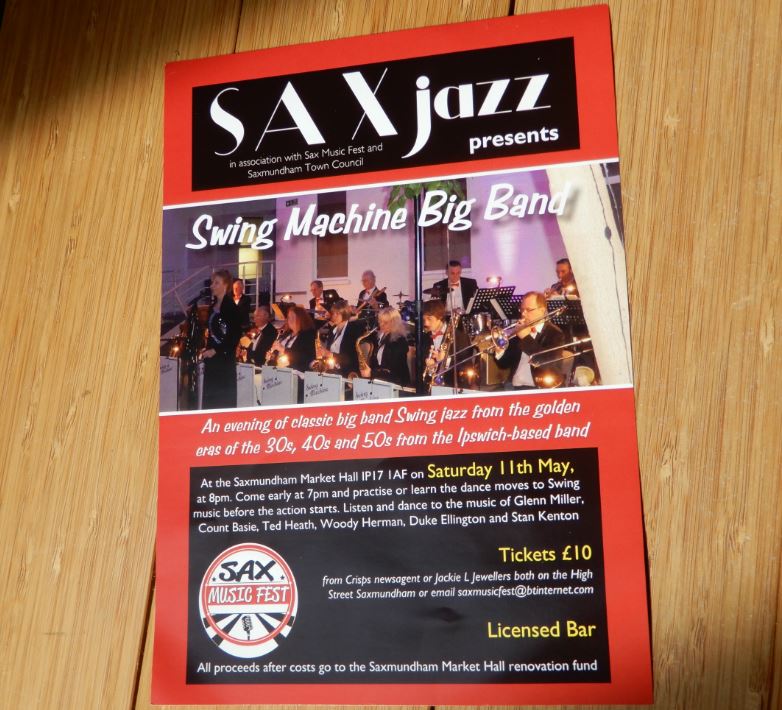 Join us at the Market Hall for our 'SAX Jazz' programme of summer music and dance events – starting Saturday 11th May
more...